Alipay Drive to Commerce & Drive to store Super APP
EGGsist, Alipay Marketing Partner in the UK & Italy, designs 020 services entirely dedicated to Retail and Ecommerce world.
Trying to expand your digital presence, raise your brand or eCommerce awareness into the Chinese Market? Let's create remarkable online shopping experiences through our Alipay Marketing solutions and remote shopping strategies!
Start to connect your business with the Chinese audience online!

Alipay: China leading third-party mobile and online payment platform
Alipay is a must-have payment method for any business willing to attract Chinese consumers' attention overseas. Established in 2004 by Alibaba Group, it is now available in 70 markets, adopted by 80 million merchants MAU all over the globe, and more than 570 thousand in Europe.

trusted by 1.3 billion users worldwide, it is more than just a payment platform; it has become a Lifestyle super APP providing, credit & financial services, and creative shopping solutions such as the possibility of selling through cross-border or during live-streaming sessions.
Through Alipay Marketing Solutions merchants can seize this opportunity,  gain more visibility and successfully connect their business to a staggering number of Chinese consumers.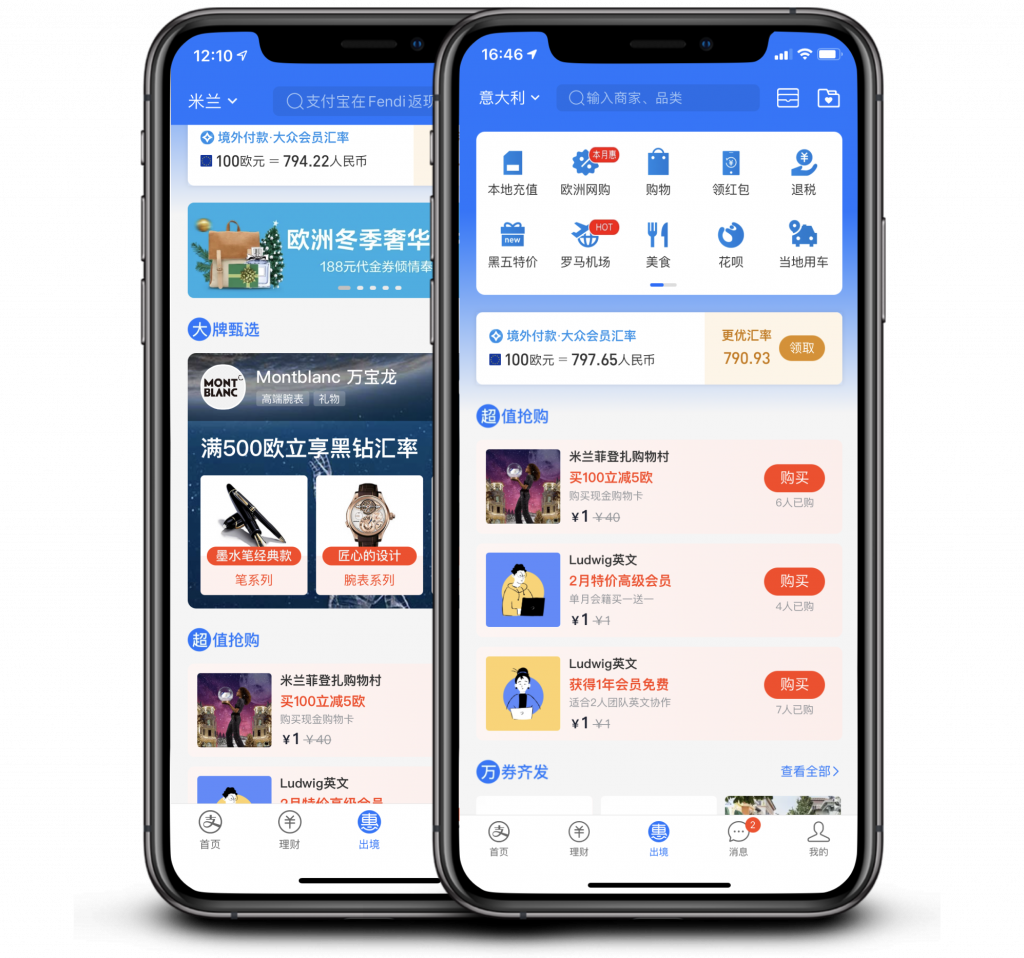 The mobile payment market size is expected to grow from USD 1449.56 billion in 2020 to USD 5399.6 billion by 2026 with a CAGR of 24.5% over such period. Mobile payment merchants possessing a unified checkout service can benefit from sales increase and conversion. On top, users can also benefit from payment aggregation, single sign-in and loyalty in the eco-system.

Successful strategies require creative, customer-centric approaches that leverage the latest technologies, such as those offered by Alipay, to deliver outstanding service and value to its brand
How do Western brands, outlets & eCommerces meet the current consumers' needs and expectations?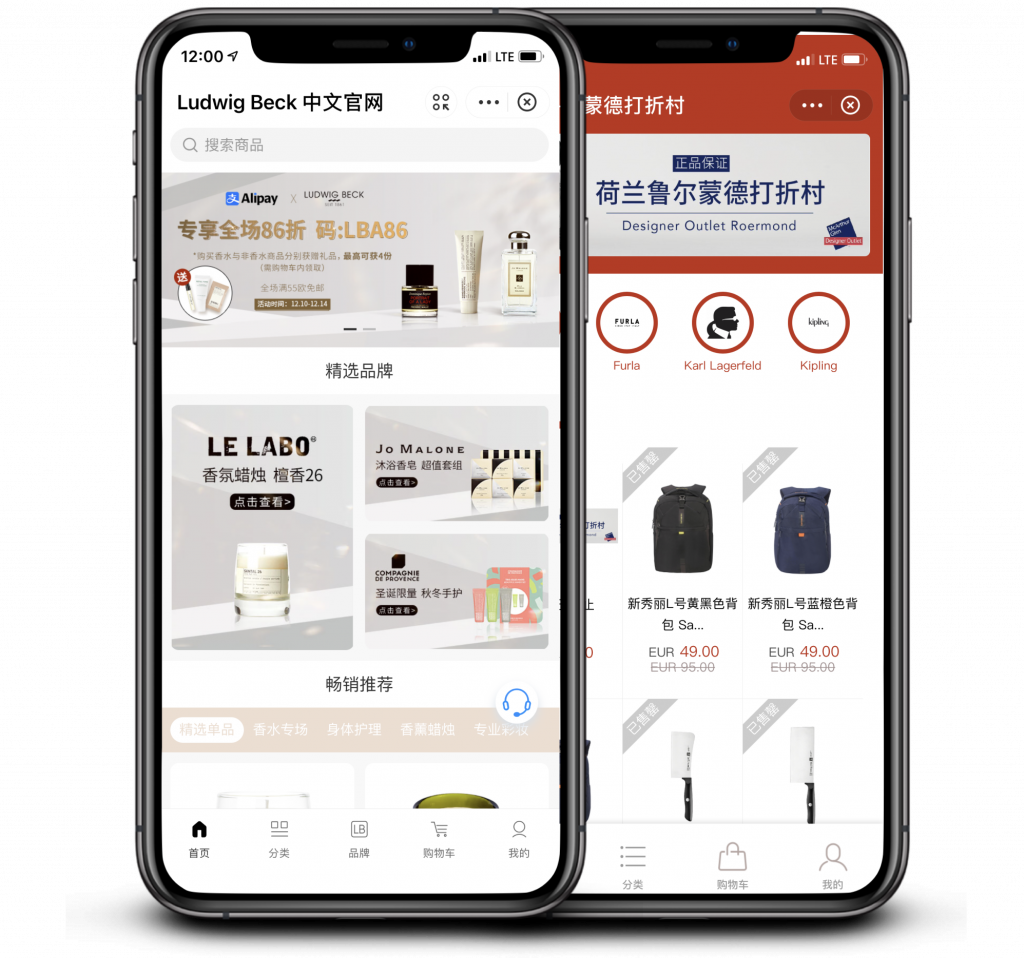 Effective DTC solutions to boost your eCommerce online visibility: innovative ways to reach more targeted Chinese users through Alipay mini-programs, live-streaming sessions, cross-border sales, and tailor-made promotions;
Cashback solutions or payment links to offer a quick payment experience;
Privileged exchange rates such as Black Diamond FX rate.
Primary mission: to increase ticket size!
How to unleash your business with Alipay
With Alipay, we can effectively customize the merchants' needs by designing highly personalized digital marketing and Drive to Commerce campaigns as well as as O2O activities. The Super APP offers to Western brands the possibility to create smart and immersive shopping experiences.
Open an online store

The Chinese consumer's buying experience differs from that of consumers in other markets. Everything is happening online, from discovery to purchase. International brands should keep this in mind and remember that in China shopping is a social experience. For this reason, it is essential to build your online presence within the APP: you can start with information and images of your selling point!

Gain more visibility

Alipay serves its clients, giving them the possibility to use the app as an e-spot for marketing activities. Chinese mobile users can directly land at your storefront and brand page by clicking on the banner located on the city page of the app.

Involve your clients with discounts and coupons

Chinese consumers go crazy for discounts and coupons. Since the market is saturated with brand names, a coupon makes a huge difference, helping the brand to stand out to its target consumers and attract the Chinese audience by their financial membership status


Understand your mobile Chinese audience

EGGsist will give you a detailed report about your Alipay marketing campaign results. You will get a clear overview about transaction details, the number of coupons collected, user profile (demographic, gender, financial profile, Alipay membership grade, and so on) and other useful data of your Chinese audience.

Dress your store in RED

EGGsist combines online to offline activities, organizing events in store during the Chinese peak travel season and main holidays. For example, the Golden Week and Chinese New Year are the ideal moments to plan your offline strategy and attract the Chinese customers to your store.
EGGsist, Alipay+ Marketing Partner

Alipay Super APP (en)