Il 23 Aprile il governo di Shanghai ha lanciato la campagna "#五五购物节" (wǔwǔ gòuwù jié) ma di che si tratta?
Forse avrete letto del "Double 5 Shopping Festival", del "Shopping Festival del 5 Maggio" o semplicemente del "Shanghai Shopping Festival, in realtà stiamo parlando sempre dello stesso festival, ma come sempre in Cina i numeri hanno un doppio significato, e in questo caso anche triplo.
Il 5, infatti in questo caso, si riferisce:
al 5 di maggio, ovvero giorno in cui è stata lanciata la diretta del festival a livello globale (clicca qui per vedere lo show);
ma anche ai 5 settori più importanti per l'economia locale di Shanghai (i mercati emergenti, leisure e intrattenimento, automotive, news & comunicazioni, articoli per tutti i giorni);
e alle 5 festività che decorrono durante il periodo della campagna.


Dal 1 di maggio fino alla fine di giugno, periodo della campagna, ricorrono alcune delle festività più importanti in Cina e nonché momenti in cui i brand sono soliti fare campagne di promozione:

– 1 Maggio: la festa dei lavoratori 劳动节 Láodòng Jié
– 10 Maggio: la festa della mamma 母亲节 Mǔqīnjié
– 1 Giugno: la festa dei bambini 儿童节 Értóngjié
– 21 Giugno: la festa del papà 父亲节 Fùqīnjié
– 25 Giugno: la festa delle barche di dragone 端午节 Duānwǔjié
Ora che abbiamo compreso la chiave di lettura del "5.5 Shopping Festival", torniamo al principio e vediamo assieme perché è nato questo nuovo festival?

Tra i principali motivi vi sono:
rilanciare l'economia locale;
l'apertura di nuovi centri commerciali a Shanghai;
ma anche il riposizionamento dei più noti marchi locali.
"We see this as a good opportunity to promote and strengthen new shopping formats in the city and this could be a benchmark event for innovative technology retailing"

queste le parole di Chris Tung, Chief Marketing Officer di Alibaba Group , annunciate durante il lancio della campagna.
Secondo le ultime notizie, il 5 maggio, l' Oriental Satellite TV ha lanciato infatti una diretta globale di quasi quattro ore dove sono stati stanziati circa 5 miliardi di coupon e buste rosse collocate su diverse piattaforme cinesi, quali Alibaba, Pinduoduo, Suning, Dongfang CJ ed altre, e messe a disposizione per gli spettatori che hanno guardato in diretta lo show.

I giganti del digitale si allineano per una promozione all'ultima hongbao 红包
Durnate il Double Shopping Festival, le principali piattaforme cinesi metterenno in palio soldi contenenti nelle digital 红包 e altri sconti.
Tra le principali piattaforme, Alibaba metterà a dispoizione per i residenti di Shanghai 2 miliardi di yuan, e tra i diversi prodotti disponibili ci saranno anche specialità alimentari della provincia di Hubei, la regione più colpita durante la pandemia.
Pinduoduo, une delle app di e-commerce in Cina, offrirà ai propri acquirenti sconti fino a 1,5 miliardi di yuan, su una scelta di pià di 10.000 marchi presenti sulla piattaforma, e coupon speciali per un valore totale di 1 miliardo di yuan su prodotti locali e a brand di Shanghai.

Una sinergia di offerte online e offline, volte da una parte a mantenere il legame costruito in questi mesi con gli e-shopper, e dall'altra a riportare in store i più tradizionalisti.

In questo festival, partecipano i più svariati settori, tra cui anche librerie di Xinhua, le ultime tra i commercianti ad offrire un servizio di delivery tramite la piattaforma di Ele.me, e che cercano ora di riportare in store i propri lettori.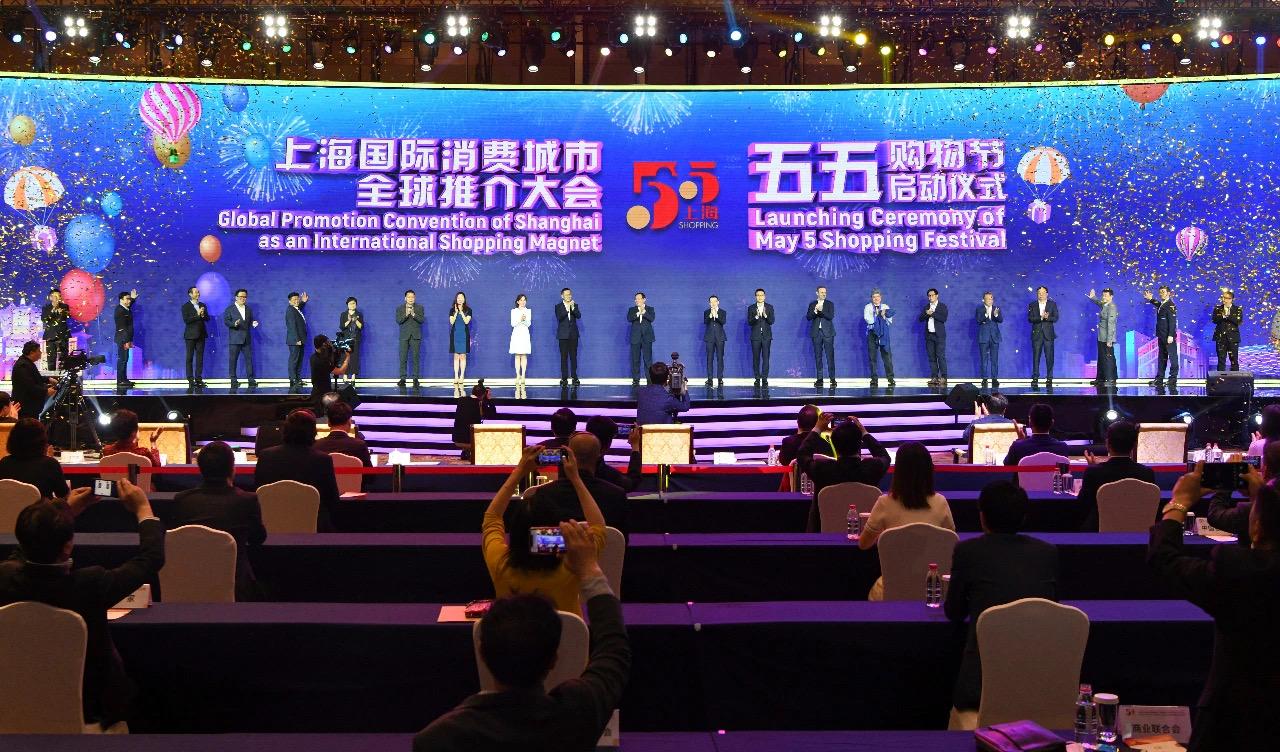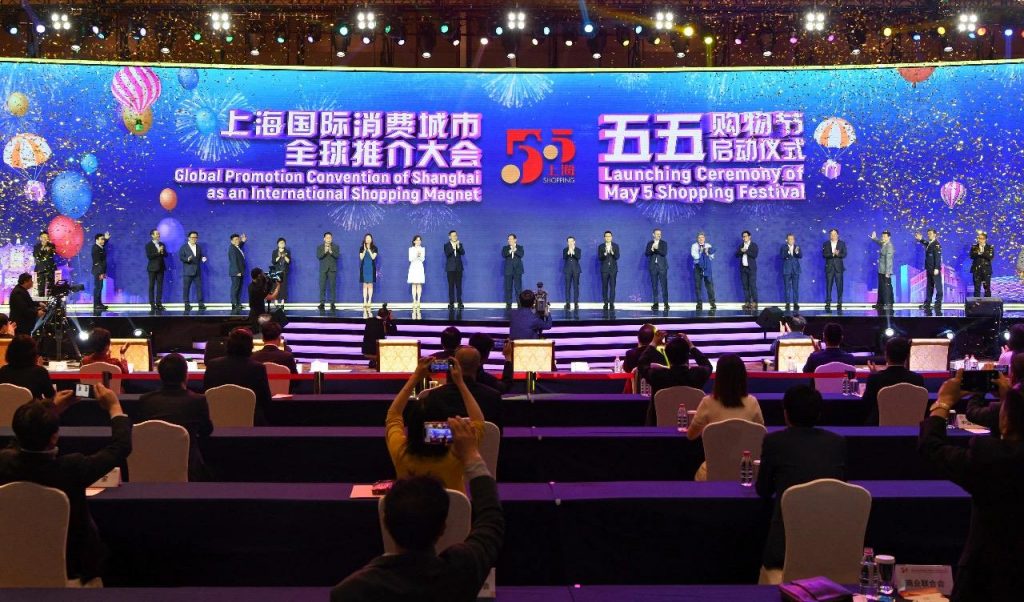 Shanghai, la città di punta per lo shopping in Cina, sarà nei prossimi mese sui cellulare di molti consumatori cinesi.
La città dello Shopping cinese, l'anno scorso si è posizionata tra i primi posti in tutta la Cina per incassi in vendite al dettaglio di beni di consumo, raggiungendo circa 1,35 trilione di yuan!

La sfida questa volta è: quanto la città riuscirà a recuperare nel Q2 del 2020 se solo nei primi 4 minuti dopo la cerimonia di lancio del festival, sono state fatturate già 100 milioni di vendite di RMB?
Lo scopriremo assieme, continuate a seguirci!
Leggi l'articolo