Due to the re-shaping of Chinese digital behaviors and an increasing number of sophisticated consumers, in particular from the upper-tier cities, and meticulous purchasers, from the rural cities, e-commerce platforms are changing their mechanism to face new customers' needs.
The pervasive influence of Word-of-Mouth (WOM), the new tendency of Fear of Missing Out, jointly with instant gratification has led the rise of "casual shopping".
Due to the unique digital landscape, China's largest e-commerce platforms had to find a way to support brands with "Direct to Consumers" (DTC) e-commerce presence and it did it with the integration of social media + e-commerce = social commerce.
According to this general overview, we can easily understand that the 2 players of this latest EGGsist digital match, are traditional e-commerce vs social-commerce.
Let's see together what social-commerce means and how it has changed the journey buyer and user interactions into e-commerce platforms.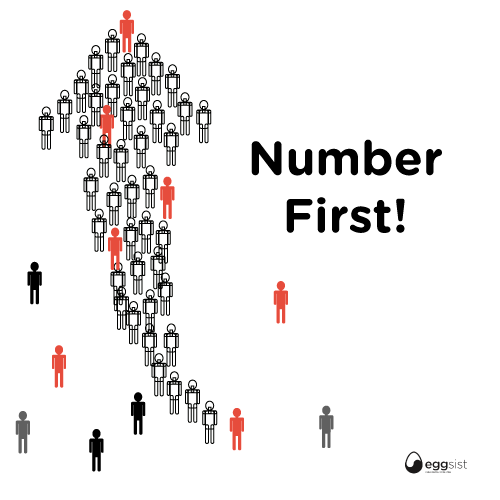 Since 2014, e-commerce sales have more than doubled! The initiators of this rising in selling are:
the dedicated campaign during seasonal events such as Singles Day, 5.20, 11.11 and so on;
the increased adoption of digital wallet usage as Alipay and WeChat Pay, which are able to convey the user dedicated promotions,
and the creation of marketplaces for buyers and sellers integrated into only one platform.
According to WPP report, nowadays there are almost 650 million e-commerce users in China, averaging annual spending of CNY 6,104.

In the past 5 years, e-commerce sales have grown by 255% with a total increase of CNY 7,427 billion, this is mainly thanks to the increasing purchasing power of consumers but also to the usage of mobile digital wallets which have made the purchase journey a seamless experience.
China social- distancing ecosystem
6 ways to distinguish social-commerce from traditional e-commerce
If a platform has one of all of these features it can be considered as social commerce:
Vertical for Community and in content
KOL – try first, share it later
User-generated group
China gifting culture
Turn social in dealership channel
New Retail for an O2O shopping experience
Get your Free Report China Social Commerce
Leave here your email to receive the EGG-Report